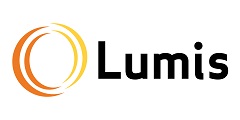 Frequently Asked Questions
General Information
Does the platform come with a manufacturer's warranty?

Our InSight Platform™ includes a standard 12-month manufacturer's warranty. We also offer the option to enhance your coverage by purchasing an extended warranty for either 3-year or 5-year terms. For additional information contact orders@lumiscorp.com.
---
General Troubleshooting Recommendations
The first step to troubleshooting any issue with the Lumis InSight Platform's™ web version is to clear your browser's cache. You can do so by following these instructions and then refreshing the page.
We highly recommend using the most recent version of Google Chrome (PC or Mac) to access the online platform.
If the webpage is not appearing:

Verify that WebGL is supported in your browser.

Go to URL: "get.webgl.org"
If you see a spinning 3D cube, this verifies that WebGL is supported and enabled in your browser.
If you do not see the spinning cube, verify that hardware acceleration settings in Chrome for WebGL and WebGL2 say 'Hardware accelerated' by going to "chrome://gpu/"
---
To Login to Your Account
First-time Login

If logging in for the first time, enter the email provided by your organization and click the 'Reset Password' button.
You will receive a 6-digit verification code. Be sure to check your Junk or Spam folder if you do not see the verification email in your inbox. Return to the login screen and enter your email address, press reset password, enter the 6-digit verification code, and create a password.
After resetting your password, you will be directed to our End User License Agreement (EULA). Once you have read and accepted the terms you will be directed to the Main Menu.
To Reset Your Password

Please repeat steps 1 and 2 from the section above.
After requesting a link, you should see the email in your inbox within a few minutes. If you don't see one, please check your spam folder prior to requesting a new link.
---
To Install Updates
If this is your first time logging on to lumishealth.com or you have been notified that an update is available, please do the following:
Web System (Software):
Clear your cache by following these instructions and then refreshing the page.

AR System (Tablet and Hardware):
Please email us at support@lumiscorp.com and we will schedule a time to update your system.
Most recent update: 08/29/2023
---
Loading Times
If you are accessing the InSight Platform™ and the loading bar is hovering around 90%, let it continue to load. We understand that long loading times are frustrating. Loading on your initial visit or after an update will be slower than usual. On subsequent visits, the platform will load much faster. If loading does not progress and you have followed the steps outlined in the General Recommendations section for clearing your browser cache, please contact support@lumiscorp.com. We appreciate your patience as we optimize the future versions of the system and hope to make this experience as easy as possible.
---
Still Need Help
Our support team is available Monday - Friday, 9AM to 7PM. Please contact support@lumiscorp.com with any additional questions.